The most recent moderator of the MU*Wiki, who is also known in the real world as Wes Platt, as Brody on the MUSHes of jointhesaga.com, and as Stamp on the Earthen Ring server of World of Warcraft. Thanks to Trelane for getting this Wiki off the ground back in the day!
Biography
Edit
Wes Platt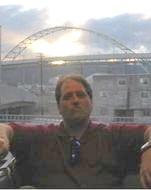 Also known as Brody in the MU*ing world and Stamp on World of Warcraft's Earthen Ring server, Wes is the creator and chief developer of OtherSpace.

He was born on Sept. 22, 1966. He's a 1984 graduate of Winter Park High School and a 1992 graduate of the University of South Florida.

He worked from 1991 to 2003 as a reporter and editor for the St. Petersburg Times. He left journalism to focus on the development of Chiaroscuro, an original-theme fantasy roleplaying game.

In 2004, he wrote the first official OtherSpace novel as part of National Novel Writing Month. OtherSpace: Red-Eye Flight is available as an ebook and in paperback from Cafepress.com.

He has been a longtime contributor to discussions at Top MUD Sites. He's been profiled in the Tampa Tribune and has appeared on Orlando's Radio Sci-Fi show. He also has done freelance writing for OrlandoCityBeat.com.

For six months, in 2005-2006, he lived in Washington state, near the Oregon border, where he worked as a technical writer and started development of a new text game, called Necromundus.

He now lives in North Carolina, working for Icarus Studios as a writer on their Fallen Earth MMORPG project. He's also in the process of developing the successor to OtherSpace, called OtherSpace: Millennium, which goes live in June 2008.

Some of his well-known characters on OtherSpace include: David Ransom Porter, Colin Neidermeyer, Grim, Ian Penumbra, Stumppaw Sandwalker, Sharptongue Sandwalker, Buteo Calabratrarios, Vampire, Oswald Cottington IV, Tito Aldente, Dimitri Volstov, Vechkov Prague, Lord Fagin, Ancient Shog, Balthazar, Peter Delarme, Zrt'kfr, Feznak and Darian Ellesmere.
External Links
Edit
Jointhesaga.com Merchandise
Edit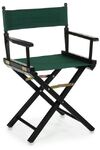 ---
Developer Badge
This user has developed at least one MU* listed in the MU*Wiki.
--
Stamp
17:56, 13 July 2007 (UTC)

---
Author Badge
This user has stories or other articles in the MU*Wiki.
--
Stamp
17:56, 13 July 2007 (UTC)

---
Active Contributor Badge
This user has been an active MU*Wiki contributor, providing new content and frequent useful edits of existing content.
--
Stamp
17:56, 13 July 2007 (UTC)

---
Discussion Leader Badge
This user has been an active MU*Wiki forum user, adding new topics of discussion and participating in the forum community.
--
Stamp
17:56, 13 July 2007 (UTC)
Community content is available under
CC-BY-SA
unless otherwise noted.